Fascination
Collection
The Piano induction hob is the ultimate accomplishment in revolutionary new technology developed by De Dietrich. This generous, 100% zoneless cooking space can accommodate up to five pans of any size.
Let your fingers dance across the Tactilium screen and experience total freedom while cooking on its 90 cm glass surface with Solo, Piano and Expert modes. This intelligent induction hob automatically recognises the pans placed on it and transfers related settings to their new location as soon as you move them.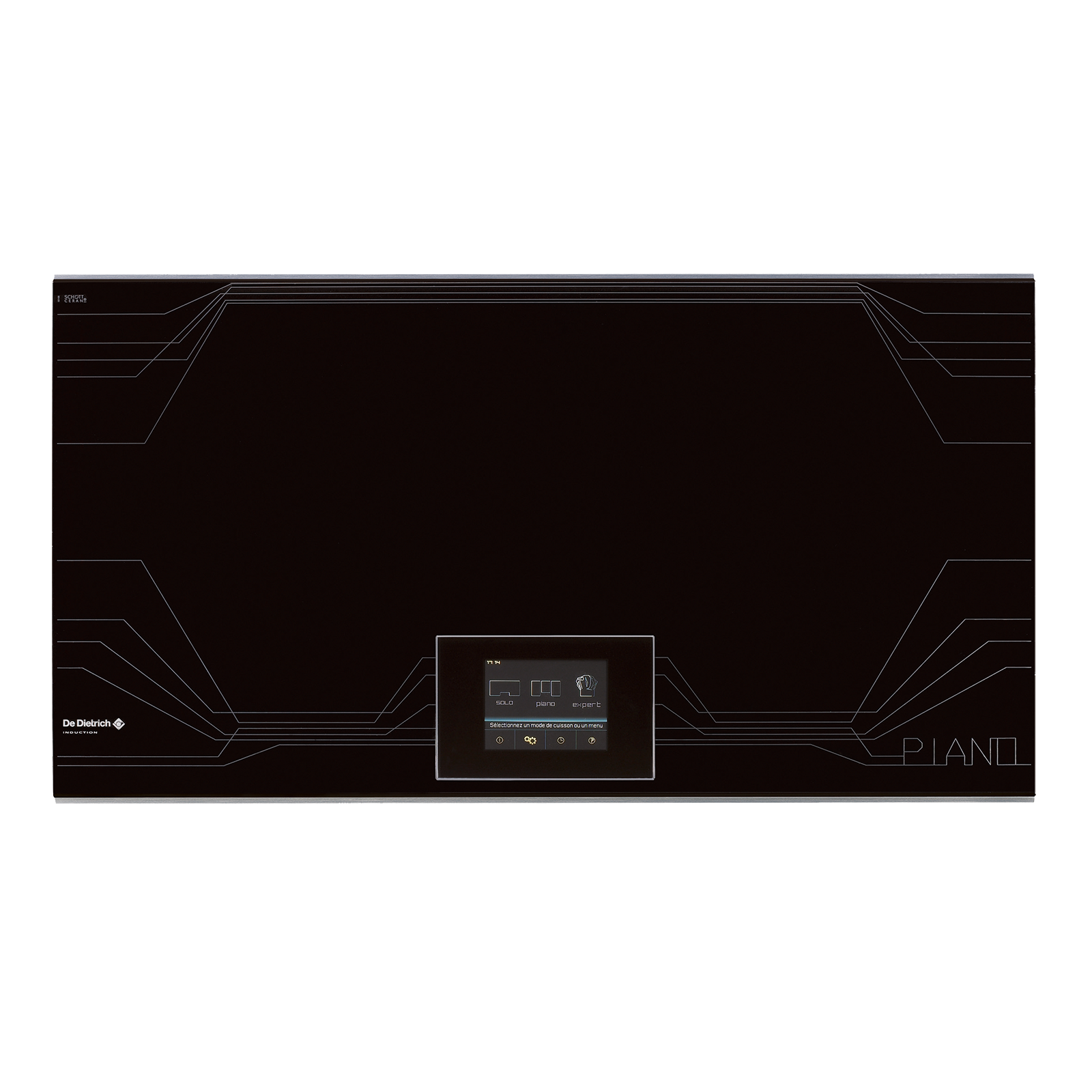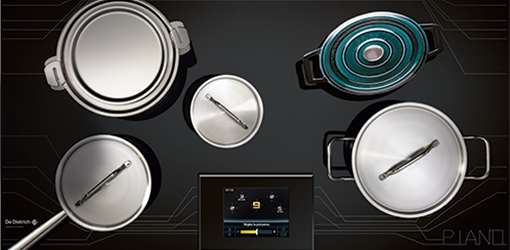 Boundless Opportunities for Culinary Creativity
This unique and expansive cooking area, 2,600cm2 in size and totally zoneless, allows you to have up to fi ve dishes on the hob at the same time, whatever their shape and size, and to place them wherever you like on its surface. From now on, how you have it is up to you.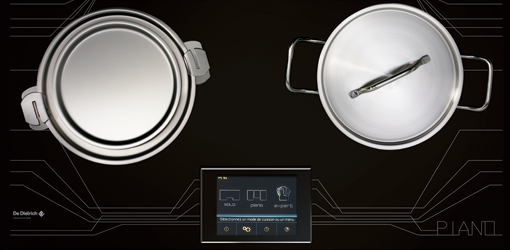 In Solo Mode
The entire cooking area is available for you to use with the same heat settings across the board. This mode is perfect for cooking several of the same type of dish using one single setting.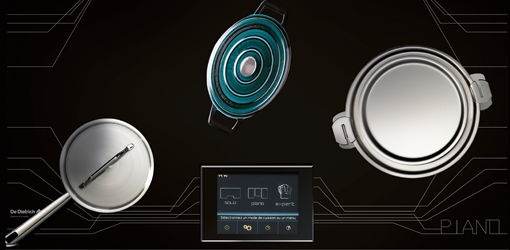 In Piano Mode
The cooking area divides into three separate zones. You can assign a diff erent temperature to each depending on what type of cooking process you would like to use - for example, you can keep something warm in one zone, cook something in the second, and boil in the third.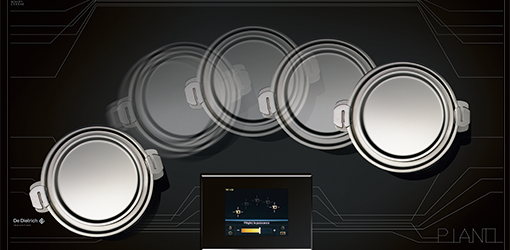 In Expert Mode
the entire cooking area is yours to do with as you wish. The hob instantly senses any cookware placed on its surface, wherever it is positioned. You can adjust the heat and the cooking time. The settings that are assigned to pots automatically follow them when you move them from one place to another.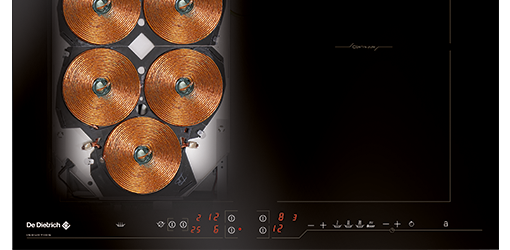 The Ultimate Accomplishment in Revolutionary Technology
Under the black glass surface of the Piano, 36 separate inductors are linked together for easy adaptation to all cooking methods. They combine extreme precision with unrivalled power, and provide a 100% zoneless induction cooking space.
The Tactilium Screen
Its touch-sensitive interface contains 250,000 colours, providing brightness and contrast which make it easy to read the clear function descriptions provided. Totally interactive, the hob displays the position of pans on the cooking area at all times, as well as the level of power that can be applied with a a touch of finger.
Main Specifications
Cooking zones
Control panel
Electric Connections
Safety devices
Dimensions